What is Integrative Dentistry?
Integrative (or Holistic) Dentistry is a dental practice acknowledging the significant influence oral health has on the health of the entire body. Dr. Mandanas understands that properly addressing patients' dental needs allows them to live healthier, fuller lives!
Think about it: Food and drink – the fuels we need to live our lives – go directly through our mouths. Essentially, we focus on the all-important primary gateway to the body. If you're ready to know how to improve your health while improving your smile, we'd love to have you as a patient.
Meet Dr. Owen Mandanas: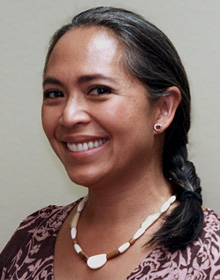 "As a general dentist for 22 years, it has always been my priority to do what is best for my patient. Through the years, I've had many people ask me about the safety of the materials I use and I've always had the same response, that of course, everything I use is safe. In my mind, I would never have been taught to use anything harmful.
As I began successfully helping people with their sleep disorders eight years ago with dental appliances, my view of dentistry's role in healthcare began to change. I began to see the mouth as truly connected to the body and affecting one's entire health and well-being (this is often called integrative dentistry). I work often with other holistic practitioners such as naturopaths, MDs, nurse practitioners, and chiropractors and have learned so much from them. I consider myself as part of an actual health care team as opposed to just a tooth doctor. Looking back now, it seems so absurd that it took me so long to realize that what I do as a dentist does affect the rest of the body.
This past year I joined and have been studying with the IAOMT (International Academy of Oral Medicine and Toxicology) and the Holistic Dental Association. Due to my western based education and my long career as a public health dentist in Nome, what I am learning is not so easy to digest. I still feel I must gently tip-toe into these waters of more alternative dentistry, while trying to be sensible and smart as a healthcare practitioner.
In light of my forward motion toward whole health, I recently received my accreditation with the Academy of Clinical Sleep Disorders Disciplines (http://acsdd.org/guiding-principles/) and I also have become certified in SMART (Smart Mercury Amalgam Removal Technique- https://iaomt.org/for-patients/safe-amalgam-removal/ ), so I can safely and wisely remove mercury fillings.
I am very excited to practice whole body dentistry with a focus on prevention and wellness, and invite you to our practice where we strive to have an open heart and an open mind."
Spend time with your Dentist:
In our office, we reserve your time exclusively without interruptions. We don't overbook just to keep our schedule full. Our guests actually get to spend the time they want with Dr. Mandanas. We try to find out your goals before we even take an x-ray. Then after a very thorough examination, the doctor will review her findings with you, and we'll see how we can best achieve what you want.
Our practice offers a warm, inviting, patient-focused environment. We are professional and friendly, and we are always looking for ways to make your dental treatment more comfortable, convenient, and rewarding.
Our team's greatest goal is to give you a smile that you can be proud of. Contact our Anchorage dental office to schedule an appointment with Dr. Mandanas today.
"All of the staff was wonderful, made me feel comfortable immediately and maintained a professional and courteous atmosphere throughout my visit. It felt like a visit with old friends. Thank you."
"All the staff was fab! Very accomodating especially due to the fact I had to bring my wild child! It the most pleasant and refreshing dental visit I have ever had."
"I was impressed at all of the new technology you are using in your office, from appointment reminders to photography to tracking procedures. Keep up the good service and work :