Dr. Owen C. Mandanas, DDS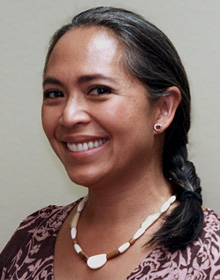 A large percentage of my practice is dedicated to sleep breathing disorders such as obstructive sleep apnea. I am passionate about studying craniofacial anatomy and development which can be the source of many sleep issues in children and adults.
The past few years have taken me professionally into a new direction of integrative dentistry. It is exciting and fun for me as I continue to grow and learn how to be a safer and more effective provider. I get to help with whole body wellness!
Basically, I am committed to having an open mind about more natural approaches to oral health.
Education and Continuing Education
I completed my undergraduate education at Goucher College, earning my Bachelor of Arts in English in 1990. I continued on to Northwestern University in Chicago, IL, for dental school, graduating with my Doctorate of Dental Surgery in 2000.
In the past few years, I have studied and become certified in the DNA appliance with Dr. Dave Singh at Biomodeling Solutions, with Dr. Ljuba Lemke in the ALF appliance, and with the Postural Restoration Institute.
As a dental geek, I am just always studying—alot.
Professional Affiliations
In the Office
We strive to have fun at this practice. My team is always excited about coming to work and seeing our awesome patients. We take the time to get to know each patient as an individual, treating them with the same care and consideration we would expect for our own families.
Family Life
I was born in Manila in the Philippines but grew up in Columbia, South Carolina. When I first moved to Alaska, I lived in Nome, serving the Native Alaska community and traveling to remote villages in the Norton Sound area.
I love raising my family in Anchorage. My husband, Wayne, and I have two sons, Joe and Tyler, and a Giant Schnauzer named Sampson. If I am not in the office I can be found at a frozen rink somewhere watching my boys play hockey. To cope with my midlife crisis, I have founded a health and wellness magazine for Alaskans, by Alaskans. Please appease my crisis by checking out the website!